INTRODUCING EXCITING NEW WHEELCHAIR OPTIONS AND ACCESSORIES
Motion Composites is committed to providing meaningful and enhanced experiences for our wheelchair users. Our desire to constantly improve our products is driven by the feedback we receive from our customers. As a result, we reviewed our entire lineup of wheelchairs, and we are introducing several improvements and new accessories.
UNILATERAL WHEEL LOCK
Our new unilateral wheel lock allows for bilateral locking of rear wheels while being operated with only one hand. It's also designed for wheelchair users propelling themselves with a single upper limb. Thanks to the double cable design, it's easy to adjust and very smooth to operate. The unilateral wheel lock is the ideal combination with the one arm drive option.
Available with: VELOCE, HELIO C2, HELIO A7, HELIO A6, MOVE*,and HELIO KIDS*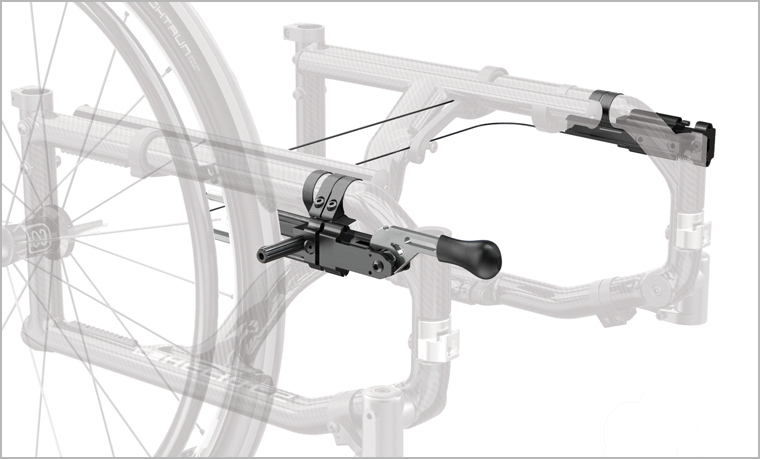 "T" ARMREST 6 - 10"
To reach a more extensive range of anatomical measurements, we are introducing a shorter model of our "T" and "Flip back" armrests. An armrest adapted to the user's height offers better support to upper limbs and allows for optimal positioning.
Available in full and desk length with: APEX C, APEX A, VELOCE, HELIO C2, HELIO A7, HELIO A6, MOVE*,and HELIO KIDS*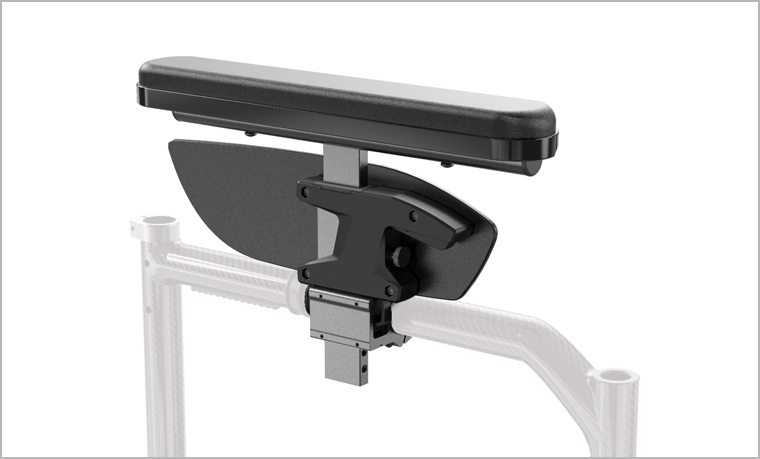 FULL LENGTH SWING AWAY ARMREST
A new longer model of swing away armrest has been added to our existing range. It offers a larger support surface for easier transfers and better positioning.
Available with:  APEX C, APEX A, VELOCE, HELIO C2, HELIO A7, HELIO A6, MOVE*, and HELIO KIDS*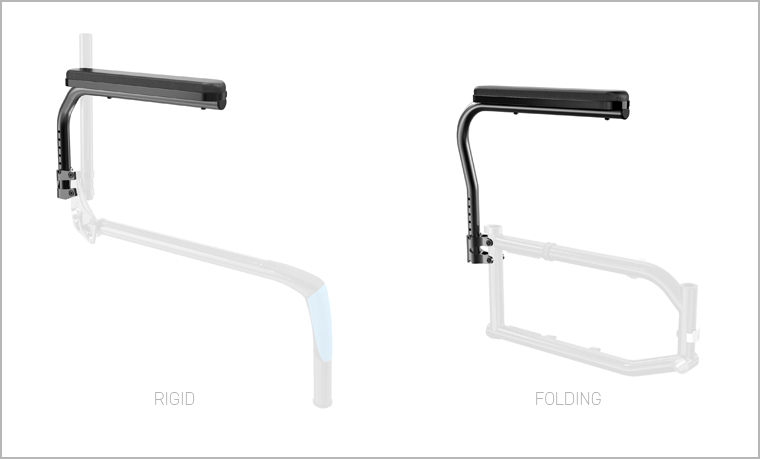 HEIGHT ADJUSTABLE BACK CANES 21-24"
To improve wheelchair pushing ergonomics for caregivers, we are introducing new dimensions to our existing range of back canes.These taller back canes are available in straight or 8 degrees versions and are adjustable in 1 inch increments.
Available only in aluminum with fixed angle back cane with:  HELIO A7, HELIO A6, and MOVE*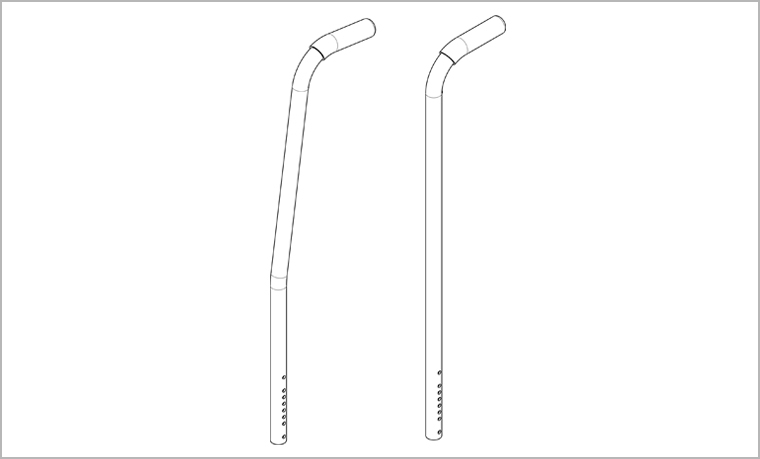 APEX CANE AND CRUTCH HOLDER
It is now possible to transport a mobility aid on a Motion Composites rigid frame! The newest addition to the existing range of APEX accessories can be installed on the left or the right side of the wheelchair.
Available with:  APEX C and APEX A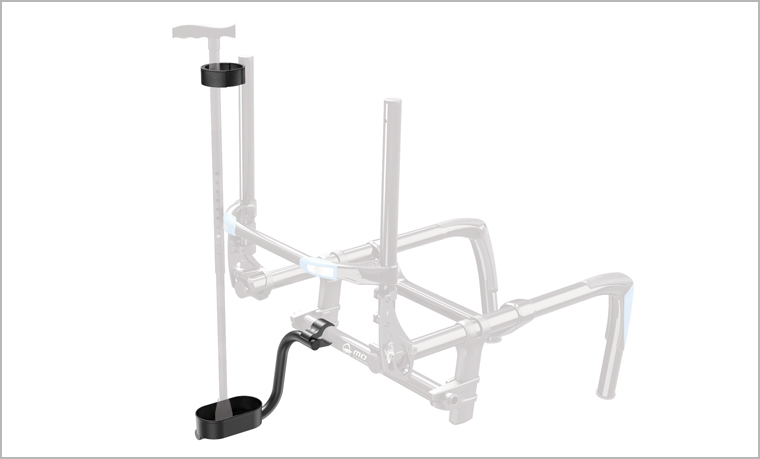 WC-19 TRANSIT TIE DOWN WITHOUT BELT
Good news, our WC-19 transit kit is now offered without a seatbelt! There are two versions available: for folding and rigid wheelchairs, and it is now compatible with the depth adjustable back on the APEX.
Available with:  APEX C, APEX A, VELOCE, HELIO C2, HELIO A7, HELIO A6, MOVE*, and HELIO KIDS*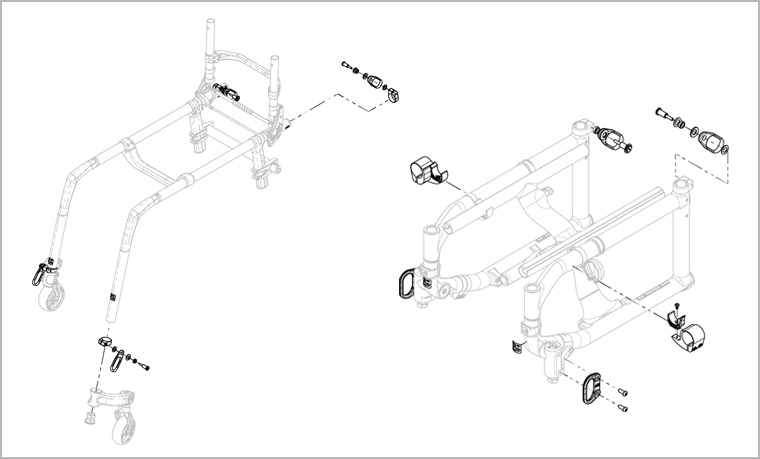 *HELIO KIDS and MOVE are not available in the USA.
READY TO ORDER?
These new options and accesories can be ordered through our wheelchair order forms or simply by reaching out to your local provider.
More improvements and accessories?
Because we have introduced several new and improved features on all our wheelchair, we strongly encourage you to consult the following links.
Looking for more?
No matter what you need, we've got you covered with a variaty of wheelchair options and accessories.