No matter what you need, we've got you covered with a variaty of wheelchair options and accessories
We are excited to launch the brand-new Motion Composites Manual Wheelchair Options and Accessories Guide. This guide will allow therapists, providers and clients to clearly explore the numerous choices available to tailor our wheelchairs to meet the users' specific clinical and personal needs.
A TOOL DESIGNED FOR YOU
Whether you want to use it as a prescription aid, as an education tool or simply as a visual reference of our wide range of wheelchair options and accessories, we believe it's a great asset that will help you in the field.
VIEW THE GUIDE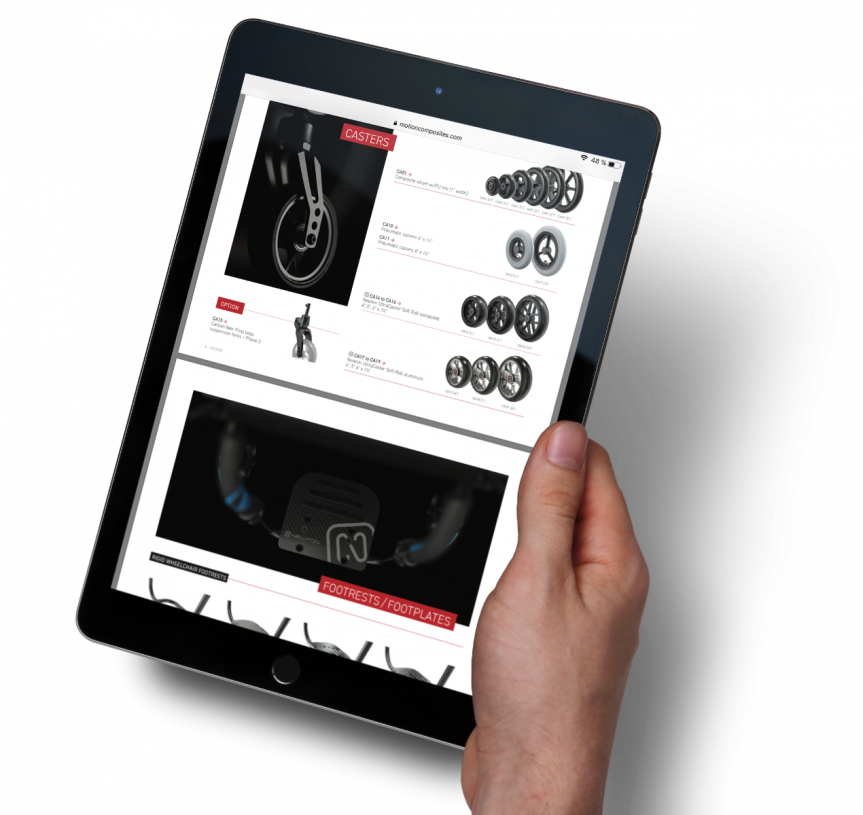 DIGITAL FOR NOW
PRINTED VERSION AVAILABLE SOON
The digital version of this guide can be previewed or downloaded from our website through the TOOLS AND FORMS section under BROCHURES. Printed copies will be ready in the upcoming months.
DIGITAL VERSION