APEX: PROGRESS IN MOTION
WE HAVE LISTENED! A BREATH OF FRESH AIR FOR THE APEX
We are constantly seeking opportunities to connect and share with our customers. We love to hear your stories and insights about our products because it nourishes our passion for innovation. The APEX wheelchair just got refreshed with a balanced blend of technology and design. The following improvements made on the APEX wheelchairs, and other models, are the results of listening to you!
WHAT'S NEW?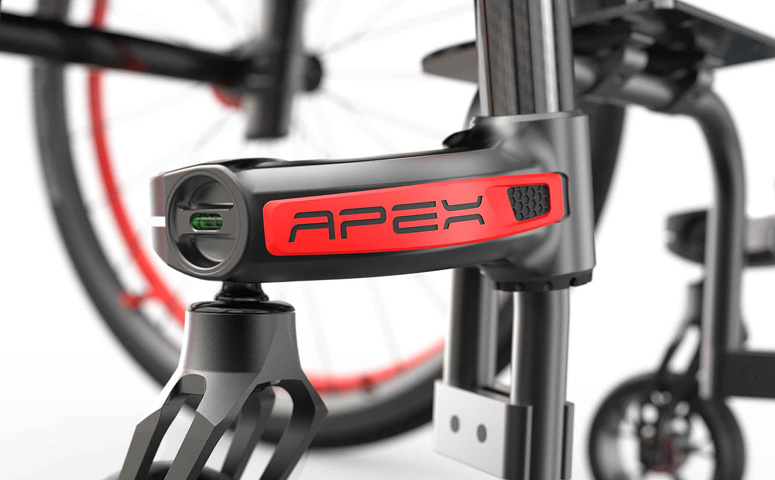 NEW SHORT CASTER arm
The new short caster arm will be standard on most of the APEX configurations. The addition of the new shorter version doubles up the possibilities meaning a wider range of users can sit in the APEX. No need to ask or select this as an option, we will pick the new standard short caster arm or the longer one to offer the best stability required for a given configuration.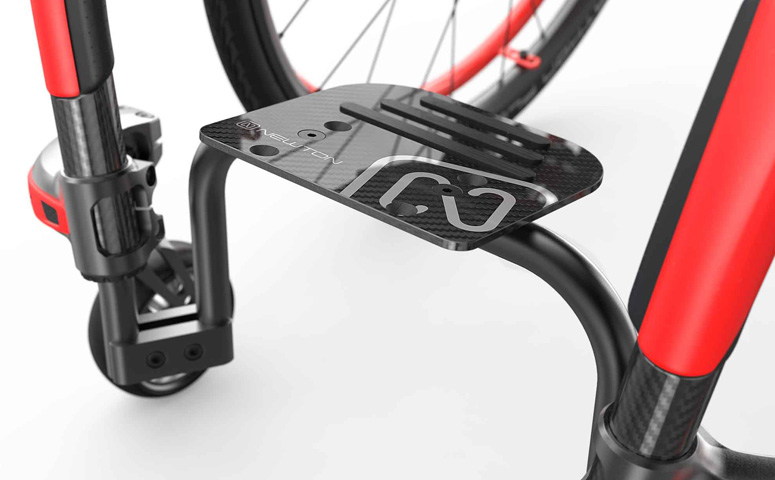 HIGH MOUNT OPTION
The new high mount option offers a 7 to 13-inch adjustability range allowing again a wide variety of user types with different conditions to fit into an APEX. Our Motion Composites Clinical Educators are saying that this is a true game changer!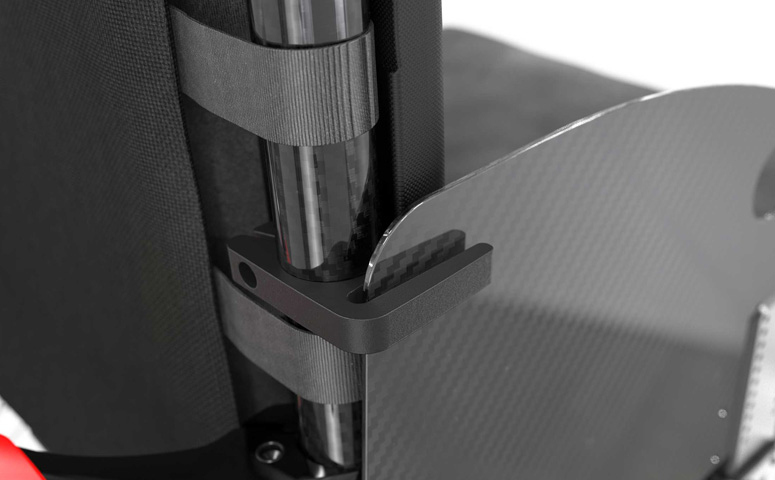 SIDE GUARD CLIPS
Gone are the days when your side guards could possibly touch your wheels and slow you down when leaning or wearing extra layers. Introducing our new side guard clips preventing your side guards from splaying out into the tires. The clips simply stiffen your side guards to enhance your fit and comfort while optimizing your propulsion.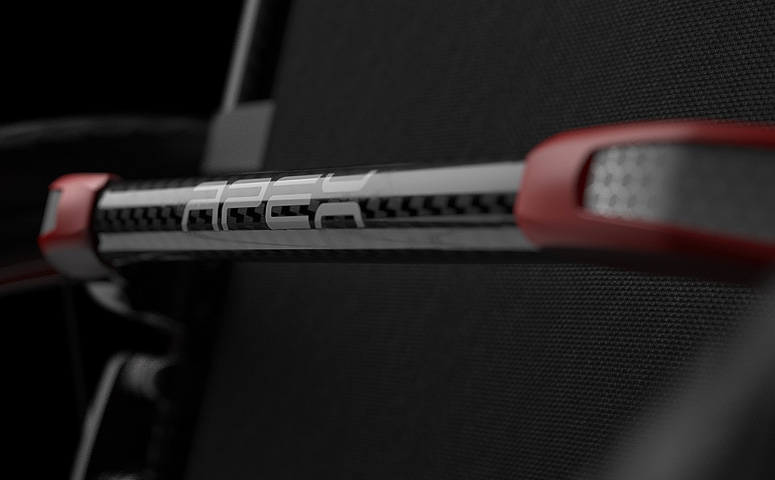 GLOSSY CARBON FIBER FINISH
Due to popular demand, all APEX CARBON wheelchairs will now be delivered with our new high-gloss carbon fiber finish. Previously painted black, APEX CARBON now features a transparent, high-gloss finish so the carbon fiber is clearly visible. The result is impressive!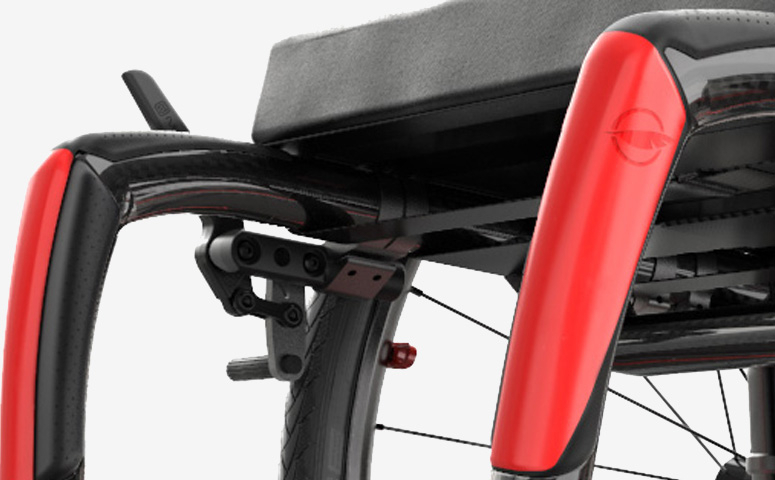 IMPACT GUARD WITH RUBBERIZED HAND GRIP
Same same, but different! The APEX's rubberized hand grip on the impact guard has been significantly improved with the use of a significantly stronger material to ensure better longevity. This integrated feature still offers the high friction grip needed for safer transfers and protects vulnerable areas of lower extremities.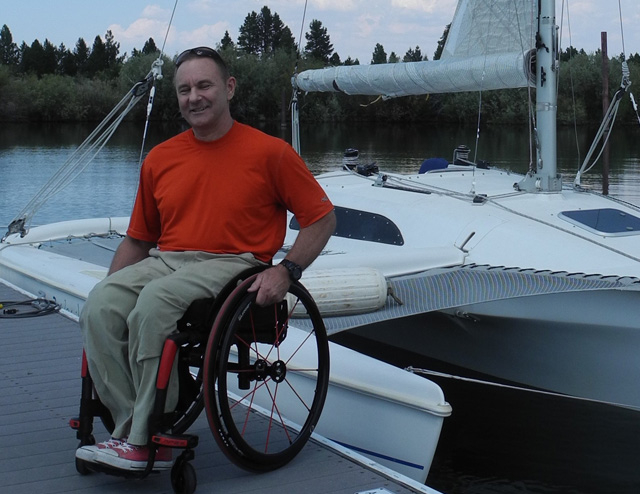 The side guard clips stiffen up the side guards, they keep me centered in my chair when going around corners, wheeling on side-angled surfaces, and/or leaning over to pick up items.
THE INNOVATION DOESN'T STOP HERE
Our desire to improve our wheelchairs goes beyond just our APEX models. The newest additions and improvements listed above are also impacting other wheelchairs in our portfolio. Please refer to the table below for the details:
| | | | | | | | |
| --- | --- | --- | --- | --- | --- | --- | --- |
|   | APEX C | APEX A | VELOCE | HELIO C2 | HELIO A7 | HELIO A6 | HELIO KIDS* |
| Short caster arm | X | X | X |   |   |   |   |
| High mount | X | X |   | X | X | X | X |
| Side guard clips | X | X | X | X | X | X | X |
| Glossy carbon fiber finish | X | | X  |   |   |   |   |
| Integrated impact guard | X | X | X |   |   |   |   |
*: Not available in the USA |  X: New features completing the offering |  X: Was already available